TV Tech Managers
Live Show & Broadcast Production Management Company
Technical Management from pre-production to post. Concierge Service that goes above and beyond. If you can dream it, we can do it. We want clients who allow us to flex our expertise and ability to solve problems.
SERVICES
Audio, video, LED, projection, cinema & broadcast photography, staging, touring, lighting, rigging, drafting, logistics, union & non union payroll – these are just the surface aspects of our company. At our core, we have are a dedicated team of talented and committed professionals with the capabilities to meet and exceed all of your live event needs.
TEAM
We are more than just event managers or engineers. We are problem solvers. We take pride in our ability to adapt and overcome. Team members include – technical producer and director, EIC, audio engineer, RF coordinator, communications, media manager, and much more. We are well versed in finding and hiring the right professionals for your job.
Core Services
Management, Technical and Equipment Solutions for Live and Televised Events
Show Management
Whether an entire show crew or just a few specific crew members are needed, our connections spanning across the industry allow us to book A-list talent. We also create all-inclusive, comprehensive show budgets and schedules for our clients, no matter the scale of the production.
Additionally, we are experienced in working with venues to secure all necessary permits and permissions and managing all location specific tasks, regardless of how remote the location may be.
Technical Design
From complete video and sound design, to rigging and facilitating the structural and technical needs of all scenic elements, to everything in between. We take an immersive and hands-on approach to the design process. We also appreciate playing specific roles in a production that has their own designated designers for the various production disciplines. At the end of the day, we strive to bring our clients' creative concepts to life.
Equipment Solutions
We have built longstanding relationships with a variety of reputable vendors throughout the industry. Additionally, our own inventory of audio/video equipment gives us the ability to create custom equipment packages unique to each production. Our vendor relationships that we have maintained throughout the years in conjunction with the ability to draw from our own inventory when needed allow us to efficiently execute all of our services while meeting the logistical goals of our clients and adhering to their budget.
More Than Meets The Eye
Although show management, technical design, and equipment solutions are our core services, we do not limit ourselves to what we can and cannot do and welcome the challenge of being tasked with something new.
Because of this, we are able to provide our clients with the option to make one payment, to one vendor, capable of organizing, facilitating, technically supporting and executing their project, from conception through execution and delivery.
Production Partners
We cherish our relationships and are always willing to help or clients get the job done right while making the process easy on them. TVTech is as full service as you need us to be and are willing and able to provide our clients with the option to make one payment, to one vendor. We are capable of organizing, facilitating, technically supporting and executing your project, from conception through execution and delivery.
Extras
Vectorworks & AutoCad
Union & Non-Union Payroll
Trucking & Logistics
Post Production
Network Infrastructure
Permanent Audio & Video Installations
TVTech Team
When you sign on with TVTech, you're signing up with a group of problem solvers regardless of title or expertise. Our team is accustomed to and takes pride in wearing multiple hats. Yes, team members can cover positions such as: tech manager, director, broadcast engineer, audio engineer, RF coordinator, intercom tech, utility, rigger, draftsman, AC, media manager, etc… However, most importantly you're getting a group of people who care about you and your production, and if we feel we don't have the solution in house, we are well versed in finding and hiring the right professionals for your job.
Tony Pietrzak
– Principal Technical Director –
Tony founded TV Tech Managers Inc. in April 2009, after recognizing a need in the marketplace for a specialized technical management company. He spent the first 10 years of his career working around the world with international touring acts, followed by 10 years at MTV and 2 years at Firehouse before starting TV Tech. He is recognized as a leader in the industry for being trustworthy, dependable, and for consistently delivering satisfying results to his clients.
Kevin Hartmann
– Technical Producer/Consultant & Warehouse Operations Manager –
Kevin has been working in the entertainment industry for over 30 years, beginning in the audio world and working his way to tech managing large productions. His extensive knowledge of both the audio and video side of a production has made him a highly capable tech manager. His close attention to detail and his insistence on providing nothing less than perfection on each show set him apart from other tech managers in the industry.
Brett Dicus
– Technical Manager/Systems Engineer –
Brett has a keen ability to create innovative solutions for complex technical production designs. His versatile skill set makes him an extremely valuable member of the TV Tech team. His specialties include: Broadcast Technical Production, music mixing, sound design for broadcast and film post production, digital asset organization, media management, and integration of audio, video, and IT solutions both permanent and temporary for entertainment and event production.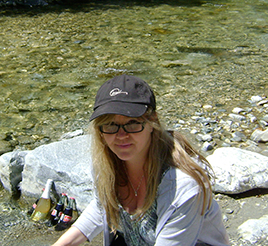 Tracey Pietrzak
– Operations Manager –
Tracey is no stranger to the entertainment industry. She began touring with various bands, first in wardrobe, and followed by several years in production management. It was a natural segue for her to enter into the televised side of production. As one of TV Tech Managers's founding partners, Tracey helped get the company initially up and running and continues to play a significant role in the "behind the scenes" operations side of the business ever since.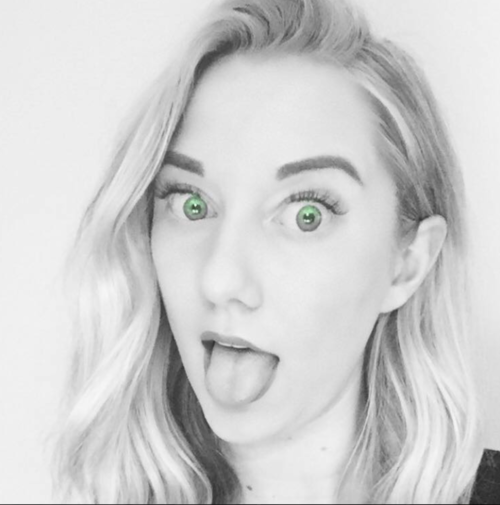 Olivia Lovin
– Production Manager –
Olivia is the heart beat of all TV Tech Productions. Having been exposed to all areas of Production at Fuse TV and most recently at Show Cobra, she was a perfect addition to the growing TV Tech family. Olivia handles and oversees all elements of a TV Tech Production: Scheduling, Crewing, Travel Logistics, Permitting, Catering, Payroll, as well as being the right hand to our Technical Directors & Managers. Due to her meticulous work and work ethic, nothing falls through the cracks when she is running a particular production.
Greg Kanan
– Chief Video Engineer –
Greg is a leader in the industry when it comes to video engineering solutions. Greg played an instrumental role in perfecting many of TV Tech's equipment offerings, including the TV Tech Fly Pack. His ability to think outside the box has allowed TV Tech to offer engineering solutions that are unique to the industry. Greg's expertise is also evident on-site, where he works meticulously to bring working technical designs to life.
Jake Hartmann
– Junior TM/Media Manager –
Jake has been in the business since he was a teenager but officially became part of the TVT team in 2016. Previously he was working as a freelancer in NYC. He also spent 3 years working for AOL/Huffington Post as a broadcast engineer. Jake is the companies Swiss army knife. There isn't a position he hasn't filled or opportunity he hasn't taken on.
Jonathan Herrera
– Audio Engineer –
Jonathan has been an extremely valuable asset to the TV Tech team. He graduated in 2006 from the Institute of Audio Research in New York and has worked in the industry ever since. His audio experience and engineering expertise are apparent on every job he works on. Even when he's not on-site, he is working diligently behind the scenes to create innovative equipment solutions for future shows.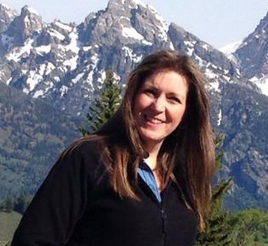 Deni Graap
– Technical Producer –
Deni has a reputation for always being able to get the job done no matter what the circumstances are. She is a highly skilled producer, recognized for her management skills and attention to detail. Prior experience at both major networks and major production companies as well as her attentiveness and positive attitude make her an irreplaceable team member on any production she works on.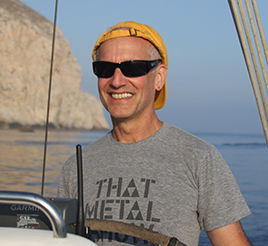 Bruce Weinstein
– Producer/Staging Supervisor –
Bruce H. Weinstein's three decades of hands on experience in the entertainment industry has earned him a reputation as a seasoned and respected executive. He has worked in the areas of live and corporate entertainment as well as feature films and television. His expertise ranges from touring and onsite production, to logistics and operations, talent booking, project and venue management, budgeting and producing.
Carl Barc
– Audio Engineer –
Carl is a Grammy Award winning engineer with a lush 15 year history including artists and projects for Blue Note/EMI, Sub Pop, Domino, Live Nation, and the Emmy Award winning PBS series 'Carrier.' Exceptionally versatile, Carl proves his comfort zone to span from Top 10 records and live surround music mixes to TV A1 projects. A believer in the philosophy that a band's live performance can exceed the excitement of the studio record, his music mix talent is behind hundreds of broadcast performances all over the world.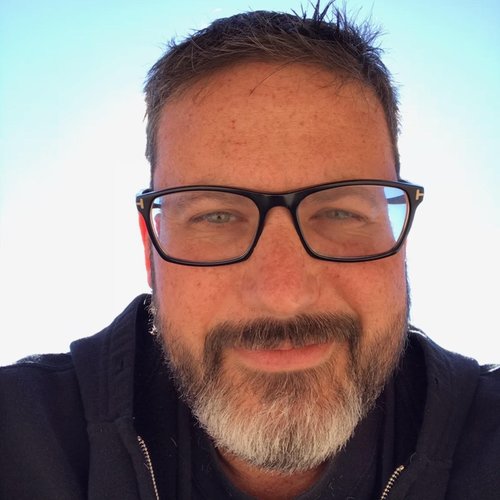 Bryan Walters
– Director of Production –
Bryan came to TV Tech with over 20 years of experience in Live Video and Special Events production. Staring his career with MTVN in 1995 he spent over 12 years specializing in Live Concerts, Award Shows and Special Event Logistics. Once leaving MTVN in 2012, he was hired as the EIC of Production at Show Cobra, a start-up -Brooklyn based boutique, full services, production company. Bryan was a key member in growing the company into a multi-million dollar business in just a few short years. With clients such as: Spotify, Pandora, Verizon, KIA, The Bowery Presents and YouTube, Bryan was instrumental in the execution and fulfillment of each clients individual needs. With the addition of Bryan to the team, TV Tech has been able to expand it's overall services it can provide to potential clients.
Facilities
Welcome to our new home! TV Tech's new warehouse, and shop is located at 44 Peoples Rd, Saugerties, NY. Saugerties sits in the Hudson Valley between NYC and Albany. The Shop is responsible for all of TV Tech's equipment management, research and development, vehicle upkeep, and storage.
Contact TV Tech Managers
TV Tech Managers Office
Address
29 Chardavoyne Rd.
Warwick, NY 10990
Phone
845-477-1444
TV Tech Warehouse & Operations
Address
44 Peoples Rd.
Saugerties, NY 1247
Phone
845-477-1445
Email
hello@tvtechmanagers.com